Larah Land d.o.o. 4 * Glamping Resorts
is a wholly-owned subsidiary of Larah Land TGR GmbH in Reutlingen with a special company headquarters in a former church. Visit us. A unique architectural piece located on the edge of the forest in the Neckar Valley.
Partners are long-term business friends who work in upscale asset management. All companies operate without bank loans.
The managing director is Thomas Geissler , born in 1960 with 35 years of experience in Croatia.
From the initiation of the property business, the contracts, the delivery of the glamping tents, mobile homes and the stone house villas, you have one contact person.
A senior German employee is always present on the facility itself during the season, who takes care of small and large issues.
Upon request, we will take over the complete rental of your property, the care of the guests, the maintenance and cleaning and of course we will exchange the guest mattresses for yours when you start your vacation in your home.
We also hold a stake in the partner project "Adrijana" in MAI Dalmacija doo, which we helped to build up in the initial phase of 2018/2019 and which we are also responsible for co-selling the properties there. We obtain our mobile homes and glamping lodges from Adria in Slovenia https://www.adria-mobilehome.com and from luxury customers from Holland https://www.luxetenten.com/de/ . You are welcome to visit the various models exhibited at the company headquarters. From summer 2020, the first glamping lodge will also be built at the company's headquarters in Reutlingen.
In principle, the delivery and installation of a prefabricated house of the Flying Spaces type from Schwörer would also be possible https://www.schwoererhaus.de/flyingspaces/ . Compared to a mobile home or a glamping lodge, however, you have to reckon with a purchase and Monday price factor of 2.5 – 3.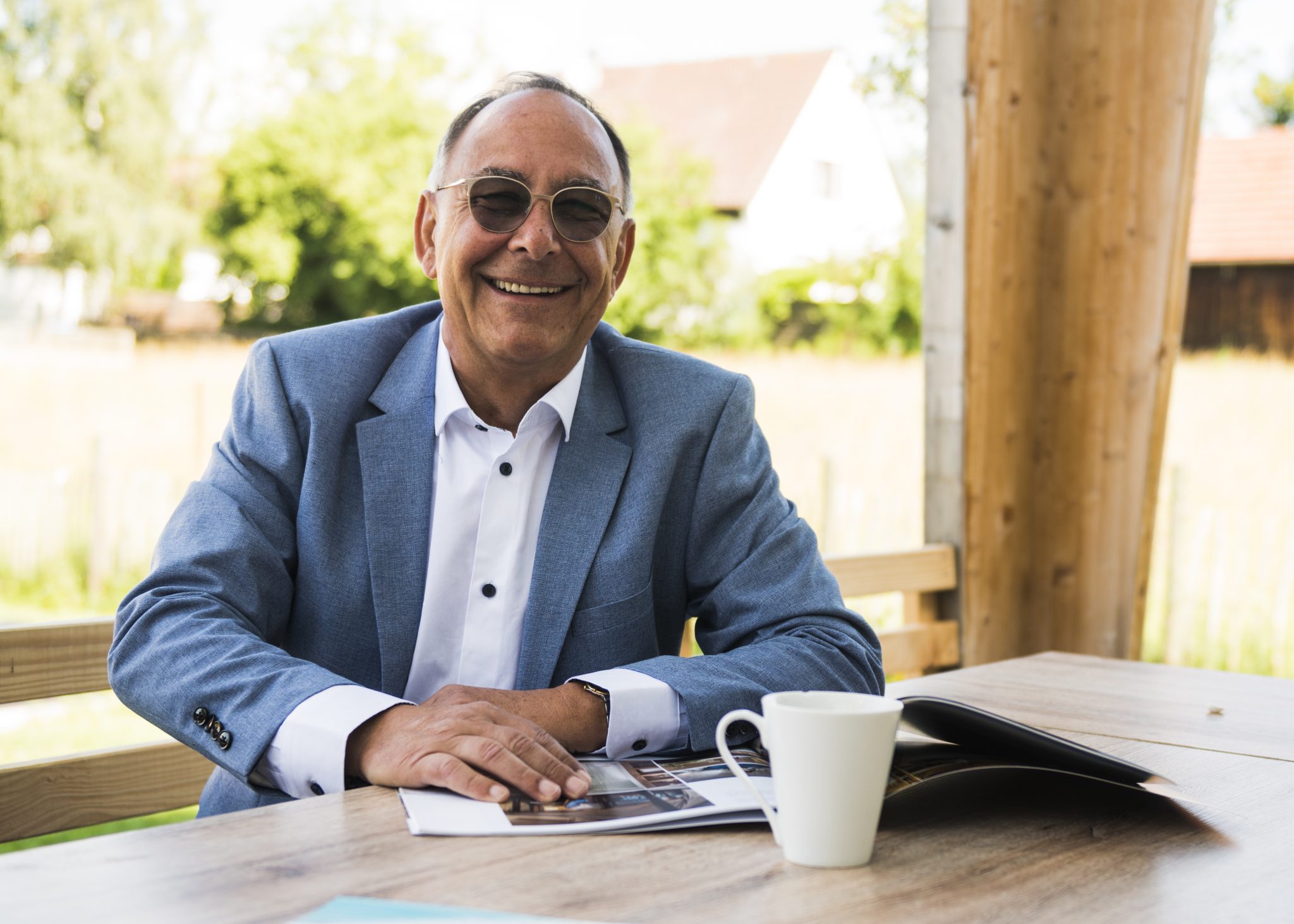 DIGRESSION
As the initiator of "Simuni Bay View", I, Thomas Geissler, lived on the island of Pag for 9 months in 2018/2019. I lived in all glamping tents and mobile home types, on all available campsites and other accommodations – Zrce, Club Noa.
Much was good, but now here near good enough. From this experience with the facilities and accommodations, we have acquired the land and have greatly improved and refined mobile homes and glamping lodges according to our own plans, so that they now represent real holiday refuges.
..and we don't talk about the extra mile, we walk it too.